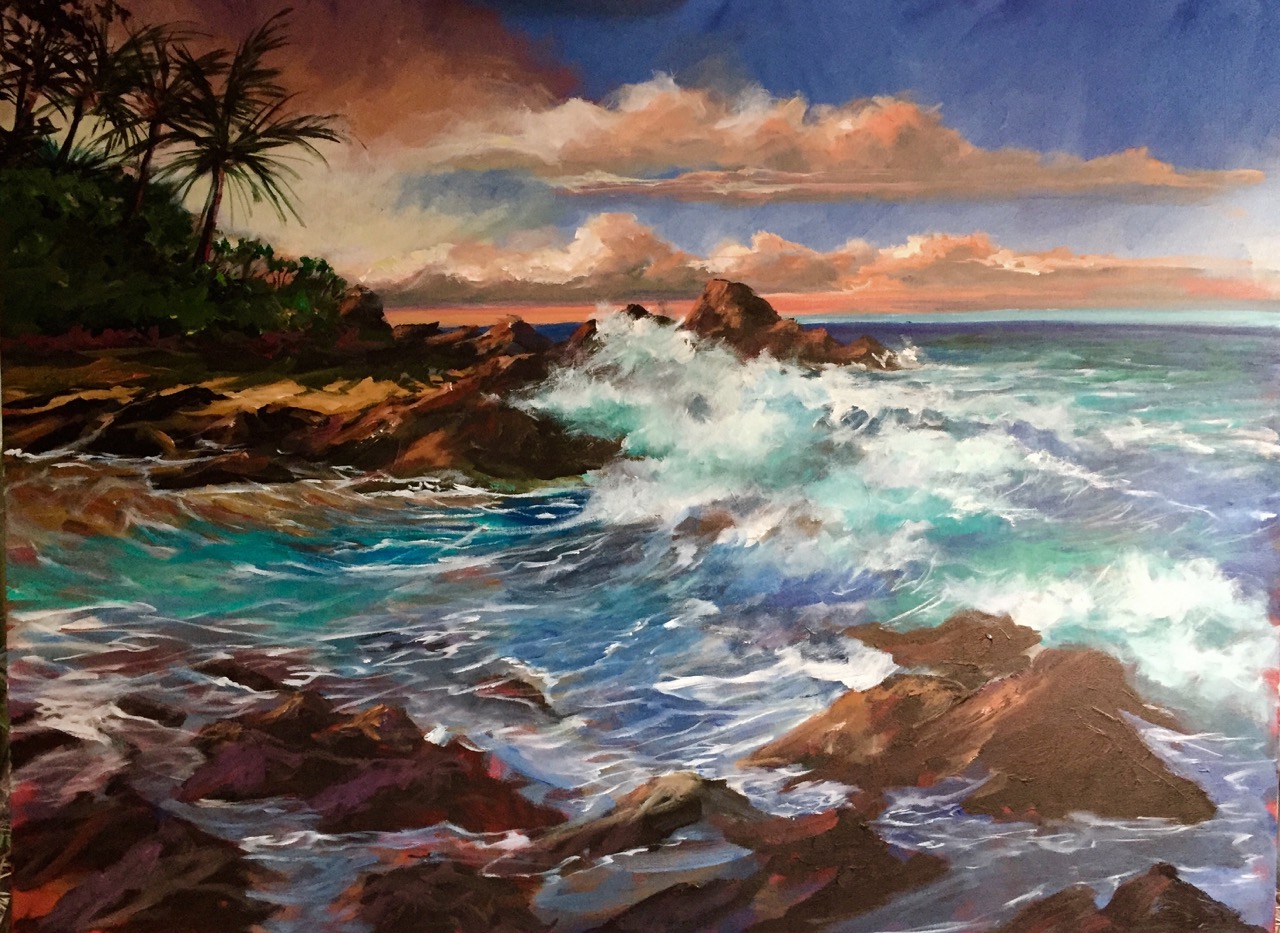 The ocean enchants me. I have lived by the sea most of my life in the states, and here in Mexico. If I am visiting a new place, the ocean is part of the equation in choices for my workshops and vacations. The sea is filled with magical creatures, mystical energy, stunning colors, and a powerful force of nature that mesmerizes my very being.  Well, it stands to reason, I am a water baby, my astrology sign is "the Crab", an underwater creature that carries its home with it wherever it goes! When living in Florida, I was commissioned to create many large mural projects of the ocean and the beautiful creatures that inhabit this dazzling liquid life force, in clients homes and commissions in public spaces. I was a scuba diver for many years, and this experience magnified my infatuation. It was always a delight to do these underwater scenes except for the fact that the sheer physical difficulty of working on scaffolding and ladders taxed my body, and so I have now returned to this enchanting theme on large scale canvases that still do justice to this wonderful theme: 
"The Ocean Magic Collection"
I look forward to creating more of this collection and incorporating underwater scenes of many of our beloved ocean creatures. Come visit the gallery to see the latest of these paintings.